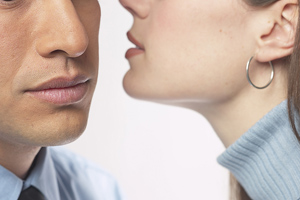 We value your privacy. Unless we have gotten your specific permission, we won't share any information about you or your business with anyone else.
Look, the way we figure it, what you purchase from us, how you pay for it, and even what you just

think

about purchasing, is nobody's business except yours and ours.
That's why we don't sell, rent, or give away our customer list. For that matter, we don't leave it lying around where the dog could chew it up or where we might accidentally spill mayonnaise on it.


Actually, we do a whole lot more than that.

We not only protect your identity; we take extra precautions when it comes to all financial information and transactions. Everything is handled on state-of-the-art servers with up-to-date security certificates, and all financial information is thoroughly encrypted and managed with the most air-tight security systems available.
That's why you can be absolutely, 100% sure that your business with us is completely private and secure, and we aim to keep it that way!

Fair enough?