---
MARS/PLUTO MARKET ACTIVATIONS
2012-2025
This up-to-the-minute long-range market timing report puts you way ahead of the curve in taking advantage of the major Mars/Pluto alignments that can trigger significant market moves for years to come.
It's complete with 30 charts and diagrams, plus more than 235 specific dates for you to watch for Mars/Pluto market activations.

Use it in your stock, futures, options or FOREX trading right away, and keep turning it into trading profits year after year as you become an astro-trading success!
You won't want to miss out on this unique and valuable astro-trading tool-- it will be offered to the public later this month at $197, but you can get it absolutely free if you take action right away!

The "Mars/Pluto Market Activations 2012-2025" report updates and expands the vital information you'll find in the DVD on "Mars, Pluto & Big Changes in the Markets". It can become the backbone of a successful astro-trading career for you!
It's truly worth its weight in gold-- and if you order right away, you'll get an even bigger value!
FREE BONUS WITH YOUR ORDER
Order now and you'll get an immediate download of this new astro-trading report.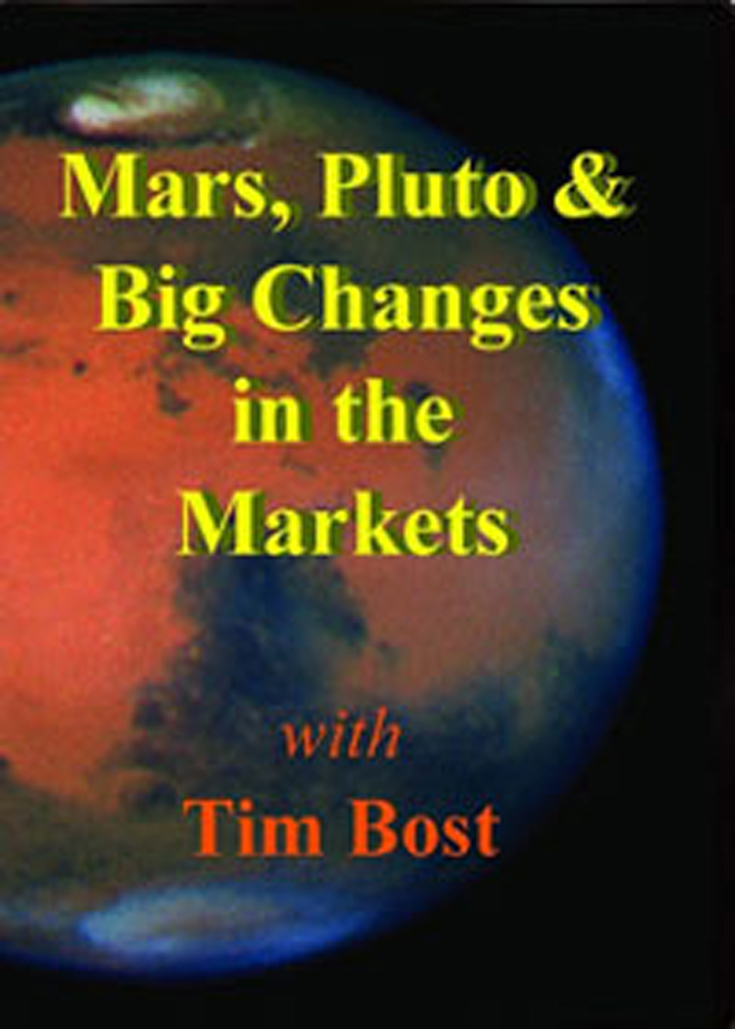 Then, watch your mailbox, because you'll also get a FREE copy of the widely-acclaimed DVD on "Mars, Pluto & Big Changes in the Markets" shipped directly to your door! This $69 value is our gift to you-- all you'll pay is a modest shipping & handling charge.
With this super-charged DVD you'll discover:
The incredible impact of Pluto Stations

Why Mars was so important to W. D. Gann

A planetary phenomenon that brings the S&P up 85% of the time

The real story behind Pluto stations and Mars ingresses

Innovative ways to use planets as trading oscillators

A trigger that sends the S&P up but brings the Hang Seng DOWN 73% of the time

Profitable interactions of fast and slow moving planets

What signals to watch for higher Gold prices 89% of the time

Mars activations of the Cardinal Climax

The unique money-making relationship between Mars and Pluto

The exact spot in the zodiac where Mars triggers an S&P decline

How to deal with contradictory astro-indicators

The zodiac hot spots for tops and bottoms in the Mumbai SENSEX

Planetary connections with large blocks of trading capital

Back-testing results that can increase your trading confidence

The reasons that Pluto has become so controversial

Why a Mars/Pluto angle of 19 degrees is so important for the S&P

A precious metals trade with an 87% likelihood of success

And much, much more!
Make sure you get this powerful report and your FREE "Mars, Pluto & Big Changes in the Markets" DVD right away-- click the happy orange ORDER button!